M8 'garden cap' among seven Glasgow projects prepped for UK funding
June 22 2022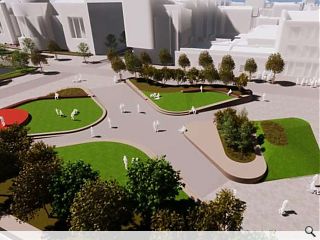 An M8 Garden Cap and the People's Palace are among seven Glasgow projects in the running to receive funding from the UK Government's £800m Levelling Up Fund for Scotland, Northern Ireland and Wales.
The two city centre bids join regeneration projects in Drumchapel, Easterhouse, Maryhill and Possilpark in pursuit of the cash, as well as the Clyde Connectivity initiative in Govan which would see highway infrastructure removed in favour of green and active travel routes linking the Queen Elizabeth University Hospital to the SEC campus.
The most eye-catching project calls for the complete reconfiguration of Charing Cross by placing a 'garden cap' over the M8 between Sauchiehall Street and Bath Street, establishing a verdant oasis in an area currently dominated by the rumble and fumes of passing vehicles.
Four town centre regeneration bids are also in the works for Drumchapel, Easterhouse, Maryhill and Possilpark, each of which could benefit from improved public realm and active travel routes. Another potential candidate is the People's Palace and associated Winter Garden, the latter element remains closed after all plants died or were transferred elsewhere during the lockdown.
The projects have been assembled to fulfil award criteria mandating that each initiative either improve local transport, regenerate an existing urban centre or support a cultural asset. Each application carries a maximum value of £20m with provision for one large-scale transportation bid of up to £50m.
Formal bids are to be submitted next month for a decision in the autumn, with each project potentially deliverable before the end of 2025 if successful.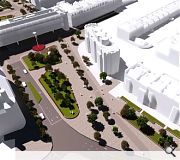 Large areas of the open chasm north and south of Sauchiehall Street would be decked over and landscaped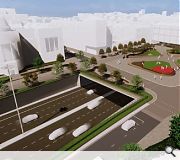 The open wound of Glasgow's M8 motorway could be healed in one proposal
Back to June 2022