Aberdeen pub switches from live music to living
June 22 2022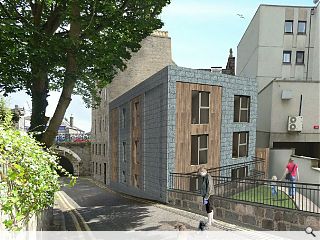 A disused Aberdeen pub fronting 82 Holburn Street and 1 Union Glen is to be redeveloped to provide three apartments and a craft beer bar following prior plans to establish a wine bar.
Cumming & Co acting on behalf of Brew Toon proposes to retain the Malt Mill bar while demolishing a live music venue underneath for replacement by a granite and timber-clad apartment block.
The current Holburn Street frontage meanwhile will be stripped back and opened up to present a more modern frontage of large format glazing framed by granite and timber cladding.
In a statement, the applicant wrote: "The proposed extension massing is dictated by the restrictive site nature and boundary constraints. The massing of the extension is broken up by the recessed and protruding façade pattern. The introduction of two cladding materials helps to break up the solid form and the variance in material colours allows an interesting visual contrast."
A small garden secured by a decorative metal railing will be provided for the amenity of residents on Union Glen.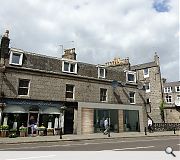 A craft beer venue will take the place of the Malt Mill Bar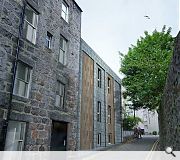 A rundown live music venue is to be replaced by three, two-bedroom apartments
Back to June 2022