Dollar dome delivers equal access to education, light and air
June 21 2022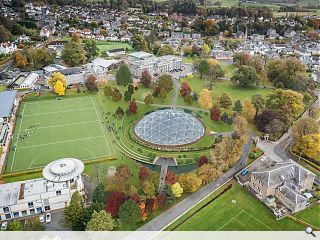 Dollar Academy has shared proposals for a 'self-sufficient regenerative' education institute housed beneath a futuristic dome set within landscaped grounds.
The Futures Institute at Dollar Academy (FIDA) hosts an education programme geared towards tackling pressing social and global challenges.
Connecting young people with industry and further education the Grimshaw-designed structure embodies equitable access to light, air, nature, food and community.
Grimshaw chair Andrew Whalley, academy alumni, said: "Such an initiative requires an equally fresh approach to its future centre, with an architecture that will support team working, collaboration and exploring new creative sustainable solutions that will empower and inspire the next generation to tackle the planetary problems we now all face."
Described as an 'open-access online learning platform' the institute will host young people drawn from across the country, including free SQA courses.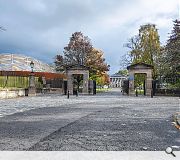 Launched last May FIDA seeks to close the poverty-related attainment gap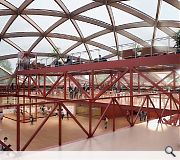 The institute has been designed to be fully energy self-sufficient
Back to June 2022