£15m complex needs school in Livingston is given the final go-ahead
June 2 2022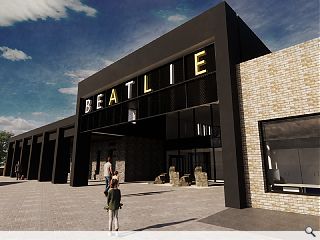 Agreement has been reached to press ahead with the construction of a £15m replacement school for children with complex needs in Livingston later this month.
Designed by Norr The Beatlie School is being delivered for West Lothian Council and Hub South East by Morrison Construction, employing the latest assistive technology to provide specialist education for children aged three to 18.
Combining nursery, primary and secondary education the school will include a hydrotherapy pool, a life skills area and sensory garden to support children requiring complex support and with profound medical needs.
Scheduled to open late next year the school will also provide accommodation for partner agencies including an NHS Child Development Centre.
The energy efficient build will also offer parent support facilities.
Back to June 2022