Finalists ready for the Scottish Design Awards 2022
May 10 2022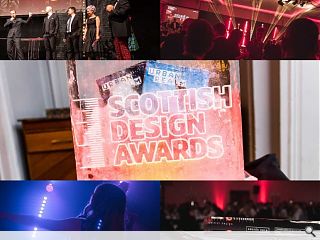 A hectic 48-hour judging programme has drawn to a close, a process which has delivered the final shortlist for the Scottish Design Awards 2022.
A bumper crop of finalists proves that architecture and design professionals have risen to the occasion from an Edinburgh medicinal garden to new social housing in Glasgow and a dramatic new home on Mull to show how our streets, spaces and society are changing for the better.
With hundreds of entries to choose from, our twin panels faced the arduous task of singling out projects which stood head and shoulders above the rest, gravitating toward those schemes which address the energy crisis and lay the path for a more inclusive society.
Architecture chair Allan Murray, the founder of Allan Murray Design, said: "The Scottish Design Awards is a unique platform to showcase the work of Scottish designers. The past two years have been extraordinarily difficult for many people which is why it is so positive to see how design has remained at the heart of who we are.
"The quality of the submission designs is testimony to the continuing creativity and energy of Scotland's talent. Many submissions prompted important debates on key issues facing our professions - placemaking, energy, housing, social equality, access as well as ambition and vision.
"There is much to be positive about and celebrate and also much to be done to continue to generate debate and advocacy on the quality of environments we wish to see in the future."
Winners will be revealed on the evening of 29 June following a gala awards presentation at the Radisson Blu Hotel, Glasgow.
Back to May 2022