Kelso gravitates north around High School
March 30 2022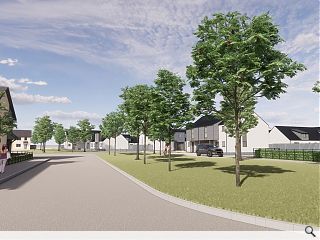 A bid to deliver 48 new homes on 1.83ha of former agricultural land in Kelso has been broached with the Scottish Borders Council.
Custom house types, developed by Aitken Turnbull Architects on behalf of local building contractor M7J Ballantyne, are proposed in a second phase of residential development at Nerhershot off Angraflat Road.
Situated next door to the new Kelso High School the homes are conceived as an urban extension of the town and are arranged around a series of interconnected blocks.
In a planning statement, the architects said: "As the master plan is developed and realised the spine framework will be supplemented with additional landscaping and will allow for a series of urban blocks to be formed blocks will be defined by either street or parkland frontage providing public fronts."
Arranged around an extendable linear amenity space that will connect to future phases.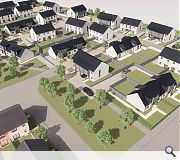 Capacity to plug into future housing developments is built in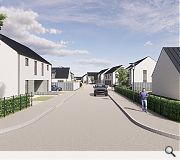 Custom site-specific house types have been developed for the land
Back to March 2022