Dundee planners recommend approval for 67 affordable homes
March 16 2022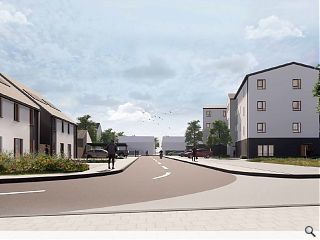 A bid to build 43 houses and 24 flats on a longstanding brownfield site at Ballindean Road, Dundee, has been recommended for approval by planners after six houses were dropped to accommodate a SUDS pond to the north west corner of the site.
Designed by jmarchitects on behalf of affordable housing developer Cullross and Caledonia Housing Association the properties will front a new loop road around the site and employ a uniform mix of white and grey render throughout.
Welcoming the prospect of tying the former haulage yard back into the residential fabric of the area planners welcomed the plans subject to conditions such as the installation of an acoustic fence and details of a public art contribution.
In a statement, the city planning committee wrote: "Although the proposal does not accord fully with the Development Plan, there are material considerations of sufficient weight to justify approval of planning permission. It is therefore recommended that planning permission be approved subject to conditions."
A block of flats is positioned at the junction with Douglas Road to minimise potential privacy and daylight issues.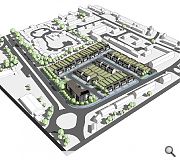 All £1m plus developments in Dundee are required to allocate 1% of construction costs to public art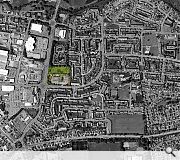 Initial proposals had to be revised to provide surface water management
Back to March 2022