Council takeover sounds the death knell for Cumbernauld megastructure
March 11 2022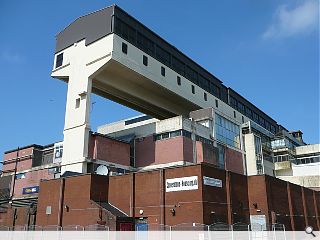 North Lanarkshire Council has reached an agreement in principle to purchase a sixties-era megastructure known as The Centre Cumbernauld, to enable town-centre regeneration.
The authority will take ownership of the sprawling complex with the intent to demolish the 1967 structure as part of its decade-long ambition of establishing a new town hub with modern retail, offices and a library.
A flagship component of the council's drive to establish a network of town hubs across the region the move seeks to provide enhanced amenity while reducing reliance on the car through the provision of active travel alternatives.
Council leader Jim Logue commented: "While the building represented the future in the 1960s, it is clear that it does not fit with residents' vision of what they need from a modern town centre.
"While these plans will have a significant positive impact on Cumbernauld, they will take a number of years to realise. During that time, Cumbernauld remains open for business and the council will support retailers and other businesses throughout to maximise their potential and continue to attract custom."
The decision ends hopes that the historically significant structure could be salvaged as a Brutalist Mecca.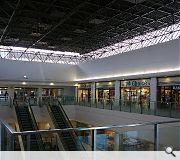 The current centre will remain open for business while redevelopment plans are progressed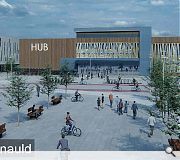 The town centre will be turned inside out with a series of street focussed buildings
Back to March 2022