Blackhall manse to make way for 11 flats
March 3 2022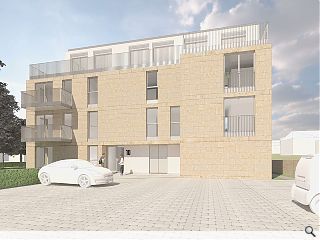 An unlisted turn of the century manse on Columba Road, Blackhall, could be demolished to make way for 11 apartments to maximise the intensity of its large corner plot.
Originally built to serve nearby St Columba's Church the manse has lain vacant for over three years, making it a target for redevelopment.
A project team including Comprehensive Design Architects and Wardell Armstrong have been assembled to achieve this by erecting an apartment block on the 1,400sq/m site.
Outlining the rationale behind demolition the applicant wrote: "Due to the nature and extent of the ad-hoc changes made to the property throughout the years and the amount of work that would be required to improve the fabric and thermal properties of this building to meet current standards, retention was deemed unviable.
"Although retaining the existing building would have a lesser impact on embodied carbon at the outset, in the long term, replacing the existing building with a more efficient building - which takes advantage of renewable technologies— will reduce the operational energy, and offset the initial carbon outlay, while also offering a higher standard of accommodation with more economical running costs for residents."
Replacement accommodation will be faced in buff ashlar sandstone below a fibre cement penthouse floor set back behind a roof terrace. A recessed communal entrance porch will be finished in white glazed brick.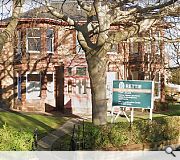 Columba House dates from around 1900 but has been declared 'unviable'
Back to March 2022