Airport terminal takes off
October 22 2008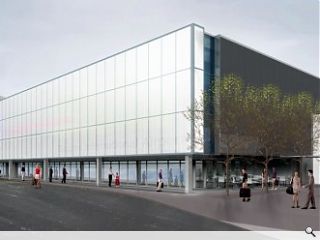 The first phase of proposed extensions to Glasgow Airport took off on Tuesday when the new Sky Hub terminal opened its doors to UK arrivals.
3DReid, architects of the extension, were flying high as the new leisure and retail facilities opened their doors to passengers.
Once fully operational the hall will incorporate a new combined security screening area through which all departing passengers will be directed. This rationalises the present division of security across three search areas.
The façade incorporates a custom cladding system which converts radiation from the sun into energy for heating and lighting.
The extension has hit turbulence from some critics however, with unfavourable comparison to leading international design and arguments that soulless departure lounge aesthetics do little to celebrate air travel or the city.
The occasion nevertheless impressed the first arrivals, mindful perhaps of the less than salubrious previous terminal 2. In particular the newly won improvements in space, light and amenity were welcomed.
The works take place under a climate of uncertainty with a competition ruling likely to force BAA to take flight, placing a question mark over future ownership.
Back to October 2008