New Town offices set for apart-hotel conversion
January 20 2022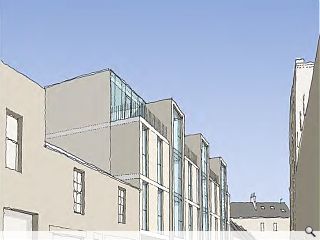 Proposals have been brought forward for the reconfiguration and redevelopment of two office buildings on the fringe of Edinburgh's New Town to facilitate conversion to an apart-hotel.
Bothwall Group and Supercity Aparthotels have instructed ISA to realise this goal with a twin-track approach that preserves the historic character of the B-listed Forth House on Forth Street while stripping the modern Playfair House fronting Broughton Street Lane back to its superstructure.
Promoted as the optimal solution in terms of minimising waste and retaining the characteristics of the street the chosen approach will see a new facade of natural stone and precast concrete built to align with adjacent buildings, reinstating the mews street frontage.
Describing the facade treatment for the Broughton Street Lane elevation ISA wrote: "When the existing facade is stripped back to the superstructure a series of bays in between existing columns develops a vertical emphasis, responding to the New Town location. These narrower plot widths break up the horizontality of the existing building.
"A recessed, collonaded entrance will improve the relationship of the building with the street and emphasise the base of the building.
"The top storey is proposed as a predominantly glazed element again partially recessed to break up the roofline profile and to reduce the visual impact. This will comprise of transparent and opaque glazed panels."
The conversion of Forth House to a hotel will require the removal and alteration of interior walls with minimal works to the principal facade.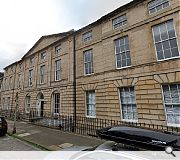 Minimal works are planned for the principal Forth Street frontage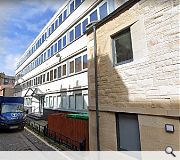 The frontage of Playfair House will be pushed out to the street
Back to January 2022