Clydebank Health & Care Centre completed
December 21 2021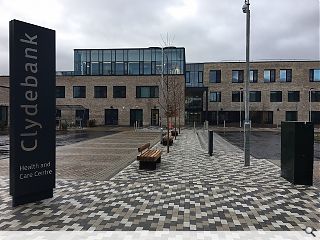 The latest phase in the regeneration of Clydebank's Queens Quay has been unveiled with the completion of a £21.7m health & care centre.
Developed by Hub West Scotland in partnership with NHS Greater Glasgow and Clyde the centre will bring together GP surgeries and primary care services at one address.
Delivered by BAM Construction the Clydebank Health & Care Centre design team included Anderson Bell + Christie, Wallace Whittle, BakerHicks Civil and Currie and Brown.
Jonathan McQuillan, director of Anderson Bell Christie said: "This building is a statement of aspiration for the future of Clydebank, health and wellbeing is at the heart of the vision for the community."
Conceived as an anchor project for the Queens Quay the health hub follows handover of the Stobhill Mental Health wards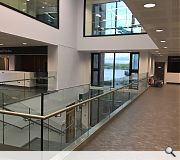 The hub will also serve as a centralised base for community health teams
Back to December 2021