Twin build to rent scheme to transform Canonmills
November 25 2021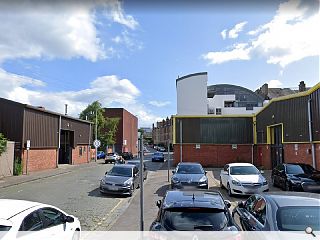 Residential developer HUB has followed up plans for residential development at Beaverhall House, Canonmills, with a declaration of intent for a neighbouring site at 23-27 Dunedin Street.
Led by O'DonnellBrown architects the project team has identified two industrial buildings for mixed-use redevelopment, providing a range of homes and commercial space alongside amenity and open ground.
Delivered for the burgeoning build to rent market these homes would incorporate active ground floor uses to improve the street environment.
In a statement, the developer wrote: "HUB is also exploring opportunities to redevelop the adjacent building, Beaverhall House, to provide a mixed-use scheme, including new homes and artist space along with new external amenity spaces. We are keen that the schemes have their own architectural design but work in harmony together to complement the local area."
A formal planning application is to be filed in March next year.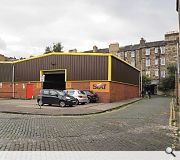 A number of light industrial buildings are to make way for the development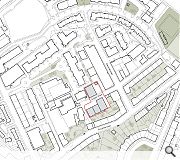 Dunedin Street & Beaverhall House will collectively establish a new build to rent neighbourhood
Back to November 2021