Keppie Design showcase plans for net-zero Monklands hospital
November 11 2021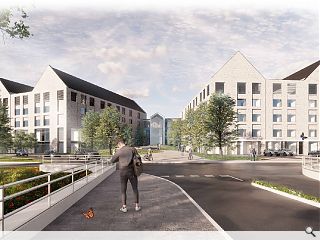 NHS Lanarkshire has given more details on a new 'net zero' University Hospital Monklands following the selection of Wester Moffat on the outskirts of Airdrie to host the facility.
Described as being the first hospital in the country to be designed from the outset for net-zero carbon emissions during both construction and operation the campus heralds a Scottish Government commitment to bring carbon emissions linked to new build and refurbished health projects down to zero.
Keppie Design director David Ross said: "With our experience of designing major hospital projects across the UK and internationally, Keppie are very pleased to be involved in plans to provide this ground-breaking new net-zero carbon hospital, at a time when COP26 is prompting a vital and significant focus on the impact of environmental issues on our future."
An outline business case for the replacement hospital is expected to be submitted next year with the new hospital not scheduled to open until around 2028.
The current 'reference design' precedes a final detailed design for the hospital which is subject to further community consultations into next year.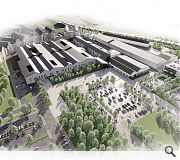 Designs will be further developed into next year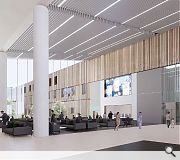 The fully net zero build will contribute no carbon emissions to the environment
Back to November 2021