Bearsden nursery rounds off East Dunbartonshire early learning drive
November 10 2021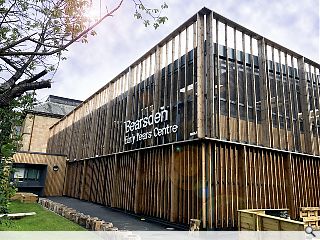 East Dunbartonshire Council has taken possession of the latest in a series of early years centres following the handover of a new nursery in Bearsden by BakerHicks.
Delivered in partnership with Robertson Construction and Holmes Miller Architects the nursery seeks to prioritise indoor and outdoor space in the form of spacious play and learning zones tied to hi-tech classrooms.
Solar panels will provide clean energy for the operation of the nursery with BakerHicks carrying out a thermal and acoustics analysis to maximise performance.
Colin Lawrence, head of building services for Scotland at BakerHicks, said: "All services were specifically designed to maintain the integrity of the architectural design, with flexibility and sustainability front-of-mind, as well as being child-friendly, ensuring all systems are easy to operate and crucially, extremely safe."
A sister early years centre in Milngavie opened its doors in May in tandem with a further facility in Kirkintilloch, following the extension of Killermont Primary and Nursery in Bearsden which rounds off this phase of provision with 348 learning spaces.
The flexible design incorporates a cavernous indoor play area
Back to November 2021