Edinburgh suburb of Murrayfield densifies with infill flats & townhouses
October 29 2021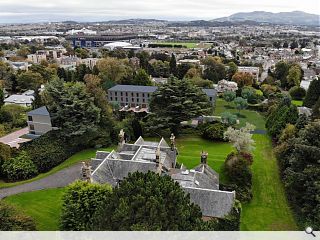 A suburban plot in the West Murrayfield Conservation area of West Edinburgh has been identified for subdivision to provide eight townhouses and six apartments.
Currently, home to a large villa named Rockshiel the 0.6-hectare site at 9 Kinellan Road will be legally split by the present owners as part of a general trend toward the provision of more apartments and townhouses within the established suburb.
A previous application to build 10 townhouses and 9 apartments was refused on grounds of overdevelopment, prompting the applicant to scale back their plan under the guidance of Staran Architects. These changes include a 25% reduction in the built footprint, equating to 15% of the garden grounds.
In a design statement, the applicant wrote: "With close observation of the detailing and proportions of neighbouring properties, and the sourcing of natural sandstone for certain areas of the build, we are providing homes that reflect the enduring qualities of the Victorian Edinburgh Townhouse, but to modern standards of accommodation, low maintenance and low energy use.
"The secluded and private nature of the development will undoubtedly attract a premium price."
Works will retain an established tree belt which ensures no visual impact on the surrounding conservation area.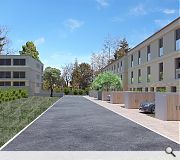 Apartments will be provided with secure cycle spaces within an underground car park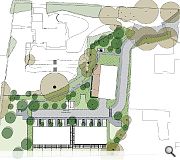 properties will be set back within the walled garden grounds
Back to October 2021