North Lanarkshire centralises services in 5-year town & country vision
October 1 2021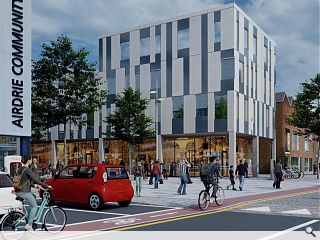 North Lanarkshire Council has unveiled a five-year plan to reinvigorate eight town centres as mixed-use community hubs.
Over a billion pounds has been allocated for The Place The Vision, which seeks to address the decline of urban centres by promoting them as attractive places to live. Key to this approach will be locating education, leisure, public services, commercial space and offices within centralised hubs to counter the impact of residential sprawl in the region.
Councillor Jim Logue, leader of North Lanarkshire Council, commented: "Over the next five years, we are investing £1.2 billion in creating town and community hubs, in our country parks, and in essential infrastructure and housing to help create a sustainable future for town centres that will benefit people and communities across North Lanarkshire.
"The draft visions for our town centres bring a tangible reality to the outline concepts and these will be developed with our communities, for our communities, so that we are creating vibrant, safe, resilient places where people are supported at all stages of their life and businesses can thrive."
Masterplans for three country parks prepared in tandem include a solar lighting initiative at Drumpelier; an outdoor education centre at Strathclyde Country Park and a new lagoon at Palacerigg.
The town vision design concepts have been developed by Ironside Farrar and Norr.
Back to October 2021