Public given their say over 134 Newbattle Passive House homes
|
Send to friend
September 3 2021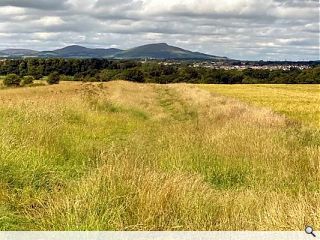 Smith Scott Mullan Associates are to open a public consultation this Monday concerning plans to build 134 flats and houses for social rent on playing fields off Easthouses Road associated with the former Newbattle High School.
Incorporating Passive House attributes the energy-efficient will include wheelchair accessible houses and bungalows with three-storey apartments positioned at prominent corners along Easthouses Road to take advantage of views to the Pentland Hills.
In a proposal statement, the architects wrote: "The development will be medium density, providing around 134 new build homes within the 4.47 hectares of the site (approximately 30 dwellings per hectare).
"The houses are arranged in short terraces with prominent corners. The design will incorporate entrances and windows on gables at the prominent corners. This provides overlooked streets and vibrant gables especially to the links through the site used to connect to the primary school in the north or the high school in the east."
On Monday between 15:00 and 18:00 representatives will field questions relating to the build, which will include access roads, landscaping and a biodiverse SUDS pond planted with native wetland species.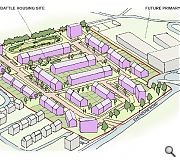 A mix of social housing is proposed for the edge of town site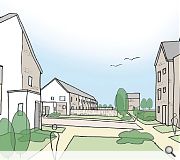 The former mining community has its origins in the 1920's but has experienced significant population growth in more recent times
Back to September 2021