Aberdeen pivots to the sea with a beach masterplan
August 27 2021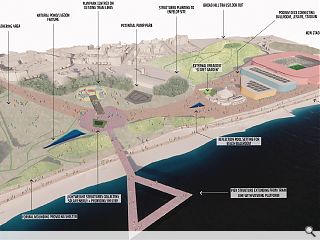 Aberdeen is to pivot its city centre towards the seafront with a series of projects designed to establish a waterfront destination.
Having turned its back on the water for decades the city council has approved the designs and business case for a Beach Masterplan by Keppie Design, centred on an integrated stadium and leisure complex by AFL Architects and unified by enhanced public realm.
Individual projects include refurbishing a historic ballroom, beach boulevard, water features and an energy centre in a bid to draw more people to the water.
Councillor Ryan Houghton said: "The proposals for the beach would make it a destination once again.Transforming it through significant investment providing new facilities and creating a space where city residents and visitors are drawn to."
The coordinated action plan will include traffic management measures to promote active travel and bolster sea defences and a 'striking' pier extending out into the water at the head of a processional route centred on a former tram line.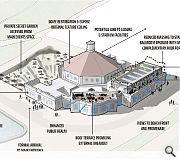 A refurbished Beach Ballroom would serve as a centrepiece of the revitalised waterfront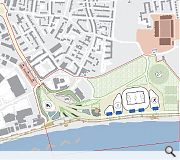 Enhanced links to the city centre will funnel visitors to the waterfront
Back to August 2021