Drive-thru Starbucks to replace historic Galashiels hotel
August 26 2021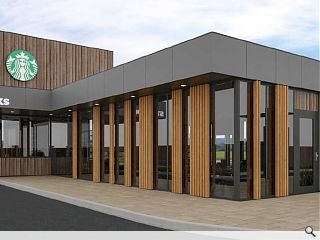 The days of a historic Galashiels hotel appear to be numbered with moves to demolish the ageing structure and replace it with a drive-through cafe.
Opfer Logan Architects acting on behalf of Mungo Park are seeking to demolish the unlisted Abbotsford Arms Hotel, which has fallen into a poor state of repair following a downturn in travel and is not considered suitable for conversion.
Neighbouring a new £5.2m transport interchange the project would establish a 214sq/m coffee shop off the A7 with parking for 20 vehicles.
In a statement, the architects observed: "We believe the proposals will enhance the amenity of the area and the smaller scale new high quality building respects the surroundings whilst giving new life to the area after years of neglect.
"The proposed Starbucks coffeehouse would undoubtedly be attractive as a meeting point to both locals and those travelling via road or by public transport and its location complements the adjacent Interchange bus station."
The development will maintain access to the B-listed St Andrews Church with new planting.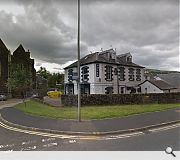 The Abbotsford Arms has been earmarked for demolition for several years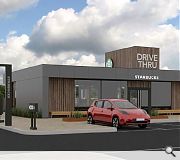 The design closely follows the Starbucks brand template
Back to August 2021