Kirkcaldy care village embraces the North Sea via 'urban green lanes'
August 26 2021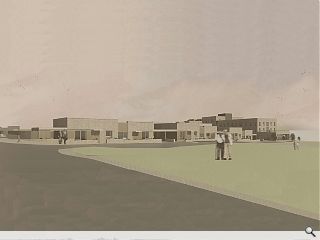 Plans for a residential care village at Kirkcaldy Waterfront have surfaced at the hands of Grant Road Properties and Norr.
A sloping slice of land backing onto a service yard for a nearby supermarket has been identified for two separate blocks comprising 22 apartments for the over 55s and a further 36 extra care homes in a separate block above a public cafe.
Backing onto Seafield Beach the apartments will frame views of the sea with 'urban green lanes' introducing new public routes to the sea with a further six sheltered bungalows positioned further inland. Main entrances framed by precast concrete porticos will be positioned toward Seafield Road and Rope Walk, offering an active frontage to newly formed streets.
Rising atop a 'sea wall' plinth punctuated by projecting bay windows above the design raises living spaces above sea level to mitigate against rising tides.
In a planning statement, the applicants wrote: "The proposal is broken down into three distinct components which are then stepped to create visual interest and varied roofscape. The links to the beach and rhythm of the blocks can be continued should the adjacent sites be developed in future."
Elevations will be finished in a combination of buff brick, zinc, champagne coloured window frames and recycled shiplap board.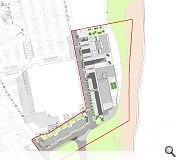 A landscape plan will work with the coastal landscape through robust street furniture, paving & lighting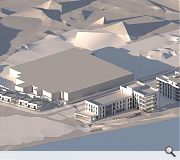 Waterfront homes will flank a Morrisons supermarket
Back to August 2021