Milngavie retail park expansion to broaden offer
August 16 2021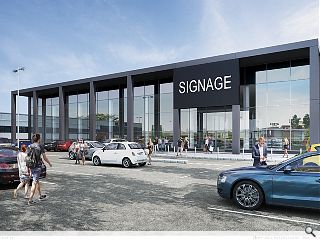 A proposal of application notice filed with East Dunbartonshire Council calls for a new retail unit and drive-through cafe at West Retail Park, Milngavie.
Park owner Magell Ltd intend to demolish an Arnold Clark garage on expiry of their lease early next year, enabling the construction of a separate restaurant and retail unit.
In a proposal statement, the developer wrote: "The proposed redevelopment will greatly enhance the visual appearance of West Retail Park. It will support the role of the West Retail Park as a key retail location that complements Milngavie town centre and other retail provision in both Milngavie and Bearsden enhancing the range and choice of shopping available for local residents. It will reduce the need for East Dunbartonshire residents to have to go outside their local area to meet their shopping requirements.
"Magell have extensively engaged with potential occupiers for the new retail units and are fully confident that, if consented to by East Dunbartonshire Council, can secure occupiers for the proposed new units."
Overseen by Belfast based Like architects the work will be subject to two virtual webinar presentations to be held tomorrow (17 August) and Thursday (19 August) between 15:00 and 18:00.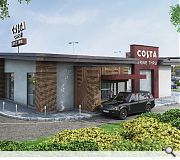 Proposals are currently at a draft stage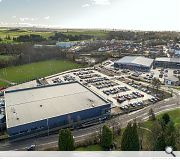 The Main Street retail park is currently home to a Waitrose, Aldi and Home Bargains
Back to August 2021