Moxon, Konishi Gaffney and Brown & Brown lead SDA winners
July 16 2021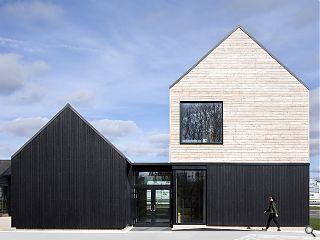 The Scottish Design Awards have capped a tumultuous year with a celebration of all that is inspirational, novel and outstanding across the fields of architecture and design during a virtual awards presentation held last night.
The double-barrelled presentation surfaced an impressive mix of projects, teams and creativity in the only awards programme to dismantle divisions between the creative sectors, showcasing designs which add value to our lives from the buildings we inhabit, to digital services, craft and our rapidly evolving workplaces.
The architecture domain delivered a succession of winners with Konishi Gaffney and Entuitive leading the field courtesy of Lockerbie Sawmill, which earned the architecture Grand Prix. Juror Stephen Lewis, managing director of HFD Property Group, said: "As a business, they're putting their stamp on the building. Simple, elegant, sustainable and a showcase for its owner."
The prestigious architecture practice of the year title meanwhile was bestowed upon Moxon Architects, a practice that has emerged on top of a difficult year with the completion of a stunning new headquarters at Quarry Studios, Aberdeenshire. "The remarkable thing is they found a site and built their HQ themselves", said jury chair, Professor Alan Dunlop.
Dunlop's chairman's award for architecture meanwhile went to Lower Tullochgrue, a bespoke extension of a traditional home within Cairngorms National Park by Brown & Brown Architects that works with its mountainous topography.
Last but not least Mairi Laverty was named young architect of the year with the judging panel stating: "Mairi shows talent and has a lot under her belt."
The full roster of winners is available to view now over at the Scottish Design Awards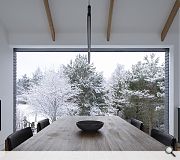 Lower Tullochgrue by Brown & Brown picked up the chairman's award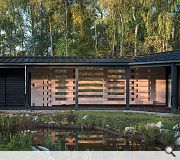 Quarry Studios propelled Moxon forwards with the practice of the year title. Photograph by Tim Soar
Back to July 2021