Bishopbriggs solar park to power green energy revolution
July 9 2021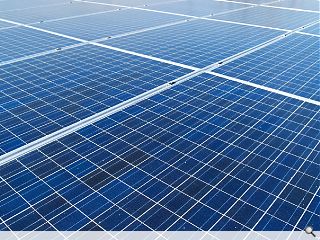 A consultation is taking place over plans to deliver Glasgow's first ground-mounted solar farm on greenbelt agricultural land near Bishopbriggs.
Caledonian Solar Park will rise at Lochfauld Farm, benefitting from ready access to the National Grid and proximity to the city centre, contributing up to 18.7MW of renewable energy.
Led by The Greenspan Agency on behalf of Derwent London Green Energy, the work will see three parallel arrays affixed to south-facing mounts, rising no more than 3m above ground at its highest point. Accommodating up to 75,000 solar panels the farm will include a 45m buffer to the adjacent Possil Marsh site of special scientific interest.
In a statement, the applicant wrote: "The proposed solar park development will involve the installation of ground-mounted photovoltaic panels with associated infrastructure to generate up to 18.7MW of renewable energy which will feed directly into the local electricity grid network, and positively contribute towards national energy targets, in particular the Government's target of achieving net-zero greenhouse gas emissions by 2045."
Planning permission would be sought for an installation period of 25 years, after which a further extension for the solar park would be sought or the site returned to agricultural use.
Back to July 2021