Consultation opens for latest phase of Edinburgh Marina
June 17 2021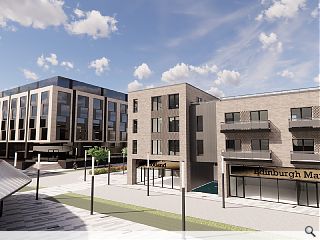 Wilson + Gunn Architects are hosting a public consultation for a mixed-use development at Edinburgh Marina ahead of mounting a formal planning application.
Centred on a small plot of land excluded from existing planning permission in principle the remaining element comprises a mix of apartments and detached houses arranged around two common service yards and amenity decks.
Led by Edinburgh Marina Holdings it is proposed to begin work during 2022-24 after modelling suggested that future flood risk is not a concern.
In a statement, the practice said: "The development will add to the City of Edinburgh's housing supply, located in a regeneration area and very accessible to shopping, public transport, cycleways and walkways. It will add life and activity to Granton Inner Harbour and assist in the overall regeneration of Granton Harbour as a place to lived, work and visit."
A live video session will take place on 30 June at 18:00.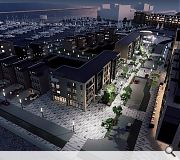 Homes will be built above ground floor commercial units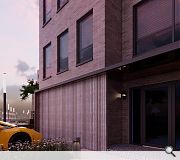 The masterplan calls for delivery of 751 homes, 30% of which will be classed as affordable
Back to June 2021