Teague Homes bring forward revised plans for Leith Ropeworks homes
June 3 2021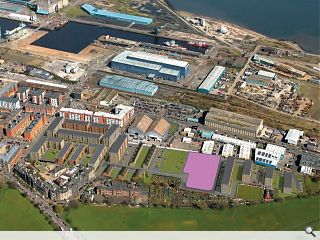 Teague Homes have brought forward plans for a net-zero carbon addition to their Ropeworks development in Leith, Edinburgh, after tabling revised plans to up the density of a redefined phase 6 by 58 homes, to deliver 96 homes in total.
The latest phase of the 667 home development aims to slash carbon dioxide emissions by 42.55% compared to current minimum building standards with heating and hot water provided by air source heat pumps.
Roof-mounted solar panels will provide local electricity generation with integrated battery storage maximising their efficiency, which combined with high levels of airtightness and insulation to limit energy usage.
Daryl Teague from Teague Homes commented: "Through delivering a net-zero carbon development using low and zero-carbon technologies, this development if approved, will not only assist in tackling climate change but also minimise living costs.
"The integration of various renewable technologies into the proposed development's design will make this development a green technology leader, removing the requirement for fossil fuels and supporting the City of Edinburgh Council achieving next zero carbon by 2030."
To date phase one and two of Ropeworks are complete with phases three and four both close to completion and phases five and seven both on-site.
The consultant team includes Glencairn Properties, Harley Haddow, PMP and Scott Hobbs Planning.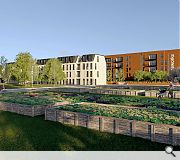 Cross laminated timber construction will be employed in favour of steel and concrete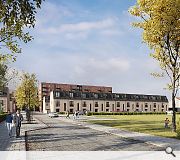 Phase 6 will be the final element of the Ropeworks plan to be delivered
Back to June 2021