Scottish Design Award nominees show industry in rude health
June 1 2021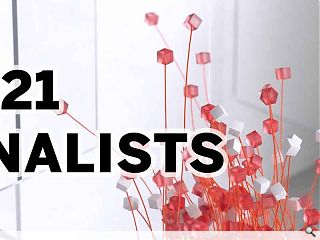 The Scottish Design Awards have published a bumper number of finalists for 2021, reflective of a robust architecture and design community thriving in difficult circumstances.
Twin judging panels faced the unenviable task of whittling down hundreds of entries to a chosen few during two intensive remote judging sessions with panellists praising the high calibre of presented work.
Recalling a notably collegiate decision-making process, design panel chair Hiten Bhatt, head of design at RAPP, said: "What I loved most was walking away with a new respect for the design industry in Scotland. As a judge, we can sometimes have a very London-centric view of creative work. And that needs to change. So it was brilliant to see equally impactful and outstanding work coming from our neighbours in Scotland.
"I've always been blown away by the level of craft – packaging in particular. This year, it was the turn of the motion and experiential entries. Not only were they beautifully put together, but there was a clear and striking concept at the heart of the work."
The architecture panel was headed by prof Alan Dunlop who was similarly struck by the high standard of work. He said: "A very pleasant day spent chairing the Scottish Design Awards with informed, insightful colleagues. We reviewed a number of extraordinary projects, reaffirming that the standard of architecture and design across all project types by Scottish architects is very high indeed and in a few cases exceptional."
The Scottish Design Awards 2021 results will be brought to you via a free broadcast event on 15 July. Tune in with your friends, peers and clients on the night for an evening of celebration.
Back to June 2021