Architecture Fringe returns with a hybrid digital & physical programme
May 31 2021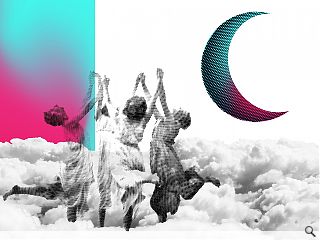 The Architecture Fringe is back in action with a programme of events designed to give built environment professionals pause for thought as to how entrenched behaviours and biases can be overcome.
(Un)Learning opens this Thursday with an hour-long online presentation by the Fringe team, previewing a mix of activities, talks, research, performances, discussions, exhibitions that will run over the following 16 days.
Described as a root and branch reappraisal of architecture to address challenges from climate to capitalism and the coronavirus the festival seeks to punctuate a point of transition by setting out thinking as to how architects can play their part in making things better.
Fringe co-director Liane Bauer comments: "The programme investigates the defining issues of our generation, from whiteness, race and capitalism, to how we use and care for the land. As built environment professionals we are asking how do we change our behaviours and biases to work in a more ethical, holistic and sustainable way?"
2021 participants include the Enough!, Neil Pinder, Missing in Architecture, Migrant's Bureau and Decolonising Architecture.
Back to May 2021