Architecture Fringe tackles racism, land ownership and the environment
March 1 2021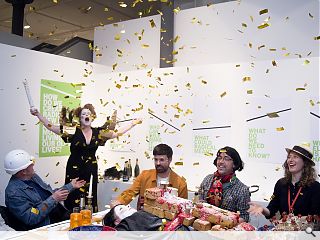 The Architecture Fringe is inviting examples of self-directed work to feature in its 2021 festival which will focus on issues surrounding racism, the environment and land ownership.
Taking place between 4-20 June the free online (UN)Learning programme will discuss ways of winding back established systems and structures to arrive at less socially and environmentally damaging solutions.
Participants will explore how architects and architecture can shape the formation of a new post-Covid economy, by challenging ingrained behaviours, beliefs and biases.
Andy Summers, co-founder and co-director of the Architecture Fringe commented: "Architecture is uncritically complicit in its reliance on these systems and structures for its very creation, with little resistance or defiance in its making or deployment. We have arrived at the intersection of a climate emergency, global pandemic and racialised capitalist economy and the ground on which we stand is shifting at speed. We are in transition, from one world to another.
"Things are changing and in order to make that change positive and transformative, we need to engage in a process of unlearning and learning anew. To (un)learn. There is much to unpack, reflect upon and make anew with architecture realigned as a progressive force for a wider common good."
Key areas of discussion will be how to evolve architectural education beyond a 'whitewashed Western lens', democratising land ownership and reducing the environmental footprint of construction.
For the first time, participants will be encouraged to take part from beyond Scotland through a series of online events which will form the basis for the free programme. A submission deadline for entries has been set for midday on 5 April.
Back to March 2021