Kettle Collective have designs on building the world's second tallest tower
May 26 2021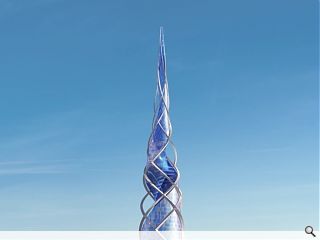 Kettle Collective will return to the Russian city of St Petersburg to top their work on the Lakhta Centre with the world's second tallest tower.
Rising to an impressive 703m the Lakhta Centre II will dwarf the practices previous work, topped only by the 828m Burj Khalifa in Dubai, securing a spot in the record books with the highest occupied floor and viewing gallery (at 590m) of any building.
The gargantuan scale of the latest undertaking has seen Kettle specify multi-car lifts to ferry occupants around, powered by their kinetic energy. Design lead Tony Kettle said: "The new Lakhta Center will be a template of sustainable design for global high-rise projects. It will have the best-in-class low energy design and a mix of uses that will create a vertical atrium space with a vibrant centre as the heart for this new business district.
"The design is both aesthetic and functional as it will reduce considerable wind forces that will impact the structure, in turn reducing the size of structural elements required within the building.
"The tower is born out of a daring idea that has been inspired by energy in all of its forms, from helical waves generated around deep space quasars to the spirals of wave energy. The outer layer of the building is created from spiralling columns that form an open organic helical diagrid, while the structure is carved out by a series of spiral atriums shared with vertical public spaces."
More than just an office block the tower will serve to showcase Russia on the world stage, delivering 220,000m2 of accommodation in a vertical urban environment spanning eight segments of 16 floors, each with a triple-height atrium and shared public facilities. Within each segment a mix of amenities and green space will also be provided, minimising the need to travel.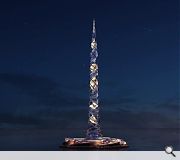 The spiral design seeks to evoke the motions of energy in all its guises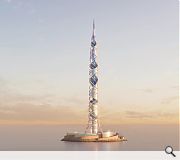 The tower will be divided between eight segments, each separated by a three-storey atrium
Back to May 2021