West Craigs masterplan to deliver hundreds of homes
May 14 2021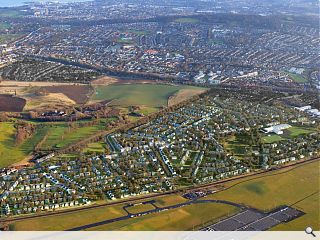 Miller Homes is bringing forward a major residential development at West Craigs, Edinburgh, comprising 213 homes bordering Edinburgh Airport. Arranged around a central active travel route the EMA Architecture + Design masterplan incorporates a proposed new park and school to the south.
Plot 1 will establish a gateway to the estate from Craig Road with avenue tree planting and linear parkland helping to establish a sense of place with pedestrian and cycle links encouraging through travel.
Outlining their response the applicant wrote: "An 'Active Travel Route' is incorporated within the central linear open space and creates a highly accessible and multifunctional amenity area within the heart of the development, enabling key connections to the wider masterplan.
"Extensive tree and landscape planting, as well as elements of public art and feature planting will define open space and enhance the character and setting of the new neighbourhood. Seating areas will also be incorporated along the route, thereby actively encouraging social and recreational use of the space.
"The 4m wide footpath/cycle path passes through the entire length of the route and enables safe routes to the proposed school and public park to the south. The active travel route is also overlooked by housing, which will enhance surveillance and improve levels of safety for young children."
Split between two 'character areas' of Braehead Woodland to the north and West Craigs Rise to the west the development will provide a mix of apartments and detached properties finished in brick and render with reconstituted stone detailing.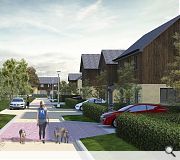 A woodland corridor will form the northern boundary to the site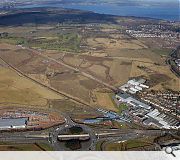 The sprawling site will be parceled up between a number of developers
Back to May 2021