Open access Dalkeith Palace makeover to welcome creative enterprises
May 11 2021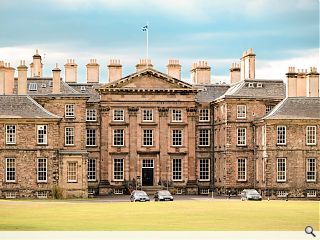 Buccleuch Living Heritage Trust have applied to repurpose Dalkeith Palace as a gallery, museum, library ane exhbition space following expiry of a lease to the University of Wisconsin.
Situated in the heart of Dalkeith Country Park the change of use would open the A listed landmark up for public tours as well as offering space for artists, retail and performances.
In a statement Holder Planning wrote: "The exit of Wisconsin University presents a unique opportunity, and within Dalkeith community and Buccleuch, there is a strong feeling that the Palace should open its doors so that the important shared story of the Palace, Town and Country can be appreciated. It also has the potential to be a vibrant hub for creative businesses, complementary to the historic and aesthetic character of the building."
"The proposed change of use of Dalkeith Palace is a somewhat unique proposal, directed at bringing a functional community use to an important and historic building."
Adapting three floors of accommodation the work would position mixed use services, galleries and a cafe on the ground floor with tours and events accommodated above. Former student bedrooms on the second floor would be transformed into studio spaces for rent by creative businesses which may showcase their work below.
Photograph by Harry McGregor
Back to May 2021