'Troublesome' B-listed Dundee church scheduled for demolition
April 26 2021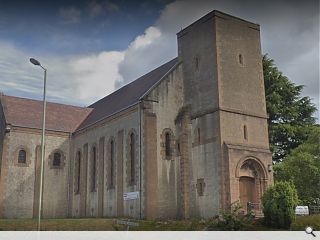 A decaying church in the Craigie area of Dundee is scheduled for demolition to free up the 0.28ha wedge-shaped site for potential redevelopment.
Occupying the junction between Craigie Road and Greendykes Road with views over the Tay Estuary the work will see Craigiebank Church cleared at the behest of The Church of Scotland, which lacks the resources to maintain proper upkeep of the building.
Outlining the need for action Brian Waller, head of policy and legislation for Church Of Scotland General Trustees, wrote: "The trustees feel strongly that better use could be made of the building, in particular the ground in which it is sited. The trustees have a fiduciary duty to explore the best value in such circumstances and in this case, it is clear that better use can be made of the site without the building.
"This would also result in the congregation being relieved of the burden of maintaining such a 'difficult' building, allowing a focus on mission without the distraction and worry of the cost of looking after a troublesome building."
In an accompanying demolition statement architect Michael O'Donnel added: "One of the key objectives is to create a completely open site which can then be redeveloped and landscaped sympathetically reflecting the site's naturally prominent nature."
The Category B listed Romanesque style church was designed by Frank Thomson and completed in 1937 but suffers from 'significant' structural defects and severe water ingress which have given rise to major issues with damp and rot.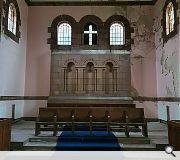 Significant issues with damp and rot have reared their heads within the church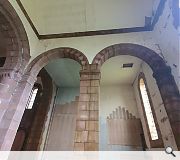 The Church of Scotland lacks the resources for proper upkeep and maintenance
Back to April 2021