SWG3 inks plan for weathered steel graffiti hub
March 30 2021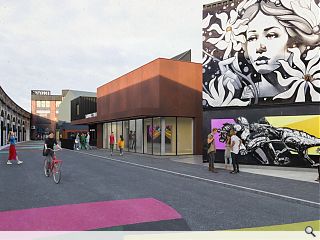 Arts & events company SWG3 has commissioned plans for a significant expansion of its Glasgow headquarters at Eastvale Place.
The Yardworks Studio will see the current warehouse evolve from a home for graffiti and street art by transforming an underutilised open space into a community hub.
Expanding the organisations remit the two-storey hub will utilise repurposed shipping containers, complementing past expansions into a galvanizers plant and tobacco bond.
Turning its attention to an external yard, SWG3 will evolve a prior masterplan consent developed by Stallan-Brand with a detailed vision for additional studio and exhibition space together with complementary hard and soft landscaping and 67 parking bays.
Describing the scale and form of their proposed intervention DO wrote: "The main building is a two-storey volume with stacked shipping container accommodation to either side. The form has been designed to be simple in nature to facilitate modular construction and to minimise heat loss through a favourable external envelope to floor area ratio."
Elevations will comprise weathered steel cladding bookended by subservient repainted containers with full height glazing at ground level.
Chosen for its durability and low maintenance the project could move on-site with AKP in November and be operational by May 2022.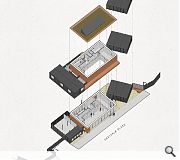 A 'fabric first' approach will embody passivhaus principles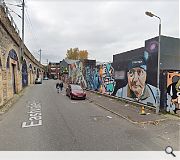 An expanded canvas will offer additional opportunities for art and engagement
Back to March 2021