Trossachs Passivhaus homes to move on-site
March 15 2021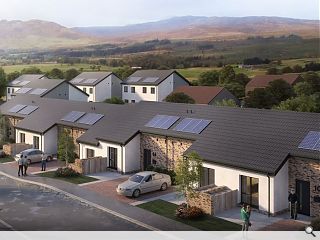 Hanover Scotland and ECD Architects have obtained planning consent from Loch Lomond & the Trossachs National Park to erect 15 affordable homes in Drymen.
The Passivhaus standard build at Conic Way and Montrose Way follows the earlier demolition of 18 homes dating from 1979, the first development to be completed by the housing provider following its formation.
In its place will rise a mixture of terraced bungalows and semi-detached homes with a focus on solar orientation, thermal comfort and air quality.
In a statement, ECD Architects wrote: "By adopting the Passivhaus standard we are ensuring that we are protecting residents from rising fuel costs. In particular, it's great to know that the amenity houses will be offered up to returning residents who previously lived at this address. These residents will be returning to a brand-new house, designed specifically as amenity housing, and with very low energy bills yet excellent levels of thermal comfort.
"Essentially, being Passivhaus means that these homes are wrapped well with insulation, they are draught-free, benefit from useful solar gains and provide excellent indoor air quality by providing mechanical ventilation with heat recovery when it's too cold outside to open the windows for fresh air. We are delighted that Hanover Housing Association have gone for Passivhaus at Drymen. To deliver small units like these in the West of Scotland to Passivhaus standards and do to so affordably has been challenging, but Hanover made a conscious decision to set the standard high here."
Wildflower meadow grass will be planted throughout to enhance biodiversity.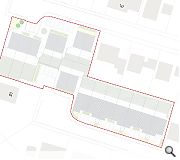 The form of the new build properties replicate that of their predecessors
Back to March 2021