Meet the 2021 Scottish Design Awards panel
March 2 2021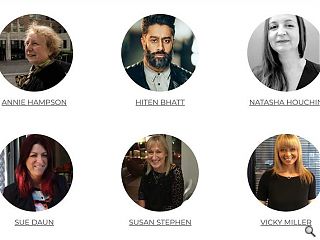 Social distancing may remain the order of the day but amidst the lockdown, the Scottish Design Awards have assembled a ten-strong panel of judges to lead us into a post-crisis future.
Whatever the world throws at us great design remains as the hallmark of any great practice, agency or business and our judges are itching to see how you've set new standards while working from home.
Our architecture panel includes Susan Stephen, consultant director at Stephen+Boyle and Susan Stephen Architects; Stephen Lewis, managing director at HFD Property Group and Natasha Houchin, associate at LMA Architects and director of the Scottish Ecological Design Association.
They will be joined by Annie Hampson, former chief planning officer at the City of London Corporation and Alan Dunlop, founder Alan Dunlop Architect.
On the design-side, we welcome HemingwayDesign co-founder Wayne Hemingway together with Vicky Miller, director of marketing and digital at VisitScotland and Sue Dawn, executive creative director at Interbrand.
The panel i rounded out by Steve Conchie, creative director at Brandon Consultant and Hiten Bhatt, head of design at Rapp.
An early-bird entry registration window is open until 10 March so there is no reason not to claim the recognition you deserve.
Back to March 2021