Former Edinburgh children's hospital to return to residential use
March 2 2021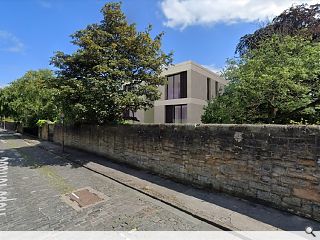 A disused children's hospital in Edinburgh's Grange conservation district is to be converted to three homes through the replacement of low-quality extensions with contemporary additions better suited to living.
Led by Elpis Property and Morgan McDonnell Architecture the work will centre on two existing villas at Hope Terrace as well as a new build detached home to the east.
Work will reinstate distinct boundaries to both homes with extensive gardens permitting a third house to sit alongside finished in stone, slate, timber and zinc.
Morgan McDonnell wrote: " While the original feuing plans of the area contained a wide variety of architectural details and styles, there is a prevailing architectural unity which resulted from the strict feuing conditions and the consistent use of similar materials. The villas of the application site are unified by the same predominant use of blonde sandstone and other local building materials such as slate, timber and zinc. Although not limited by this palette the proposed additions will also use sandstone as a predominant material.
"The proposed additions to the site will also introduce more modern high-quality materials as secondary accents and counterpoints the main sandstone facades. Typically these will be in dark grey muted tones as to not negatively detract from the area character."
The contemporary villa will align with its immediate neighbour presenting a twin-bay symmetrical frontage to the street.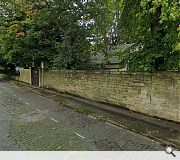 Buildings will be de-institutionalised, restoring the areas residential character
New additions will utilise sandstone in deference to their surroundings
Back to March 2021