University of Dundee biomedical hub secures funding
February 22 2021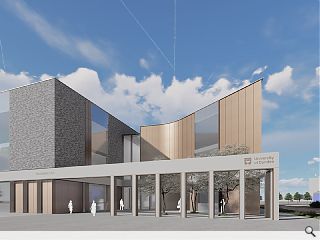 The University of Dundee has achieved sign-off from the Tay Cities Region Joint Committee to build a new biomedical campus designed by Oberlanders as part of the Tay Cities Deal.
The decision releases an initial tranche of £25m funding to build a 4,000sq/m medicines research laboratory on council-owned brownfield land at James Lindsay Place focussed on the development of new treatments and technologies as well as hosting start-up businesses seeded from the university's School of Life Sciences.
The cash will also facilitate an expansion of the Thiel Cadaver Facility and a remodelling of Wilson House at Dundee Medipark to support the development of image-guided technology and robotic surgery.
Graeme Houston, professor of Clinical Imaging and co-lead of the Biomedical Cluster project, said: "This project will help will us attract further inward investment that boosts innovation in medical technology by providing a joint state-of-the-art collaborative environment where NHS Tayside partners, industry and researchers across the University can co-develop solutions that will improve the delivery of healthcare in Tayside and beyond."
Both the hub and cadaver facility are scheduled to start on-site later this year and complete by mid-2023 and autumn 2022 respectively.
Formal planning applications for all elements are still in progress.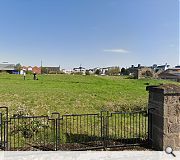 Council-owned brownfield land at Dundee Technopole has been identified for the hub
Back to February 2021