Edinburgh brings Passivhaus standard to schools estate strategy
February 19 2021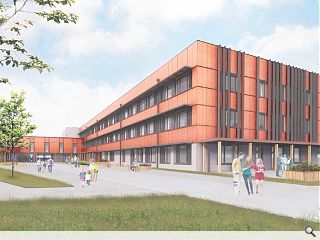 City of Edinburgh Council has revealed plans to build the first Passivhaus-designed secondary school in the country as part of an aggressive bid to achieve net-zero carbon emissions across the city by 2030.
Currie Community High School has been conceived from the ground up by sustainability specialists Architype to minimise the amount of energy required in operation and so reduce harmful emissions.
Combining low energy requirements with digital learning and community access the campus will feature a strong emphasis on outdoor learning, overseen by Wardell Armstrong, including a second-floor terrace to provide all classrooms with direct external access.
Headteacher Jenny Smith said: "We're incredibly excited as a community about our new school. The designs are coming together beautifully and truly representative of our community vision for education and lifelong learning. Our new school is going to be innovative and pioneering in every way, very much flying the Passivhaus flag, and of course, the first of its kind in Scotland."
The first of a kind school is expected to complete in 2024.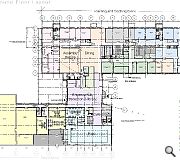 A sports and learning block will share a common entrance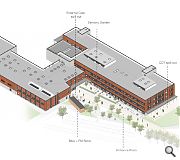 Visitors will be able to avail themselves of a library, digital services, café, gym and pool
Back to February 2021