Airdrie and Coatbridge town centre renewal plans take a step forward
February 18 2021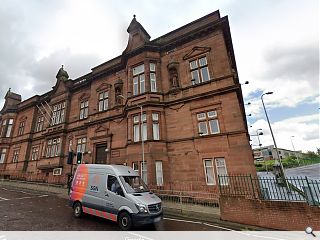 North Lanarkshire Council is pressing ahead with twin regeneration projects in Airdrie and Coatbridge as part of a renewed focus on town centres.
The authority is set to award a detailed design contract to convert and extend the B-listed former Municipal Buildings in Coatbridge into 49 new homes. As part of this work the former burgh chamber, committee room and associated offices will be retained for use as office space by council employees.
This will be conducted in tandem with the delivery of a further 20 flats in Airdrie on the site of the former Orr's department store at South Bridge Street from the spring for completion by summer 2022.
Pamela Humphries, head of planning and regeneration said: "In addition to providing more new, affordable, modern homes, we aim to realise our vision of regenerating our town centres and repositioning these as mixed-use spaces, promoting town centre living with access to local services in the heart of our towns and communities."
North Lanarkshire Council has embarked on a decades-long town hub investment plan which aims to prioritise future growth around existing urban centres.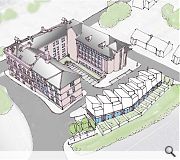 A contract for detailed design development work at the former Municipal Buildings has been approved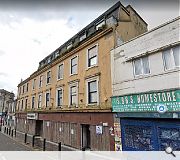 A mixed-use facsimile of the former Orr's department store is to be built
Back to February 2021