Broughty Ferry care home spells the end for historic hotel
February 18 2021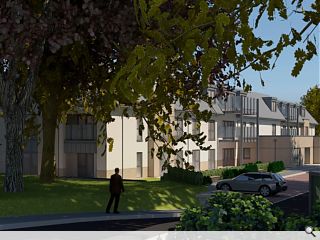 Plans have been brought forward to erect a 54-bed care home in Broughty Ferry, Dundee, by Planform Architects on behalf of care provider Meallmore.
Replacing an unlisted Victorian villa at 8 Dalhouse Road, latterly in operation as the Cambustay Hotel, the replacement property will provide direct access to outdoor space for all residents via gardens and upper-level terraces.
Employing a metal mansard-style roof with dormer windows accommodation will be arranged over three floors to minimise encroachment on established gardens, which include 11 trees covered by protection orders.
Detailing their chosen approach Planform wrote: "The linear form of the building ensures the distance from site boundaries are maximised and meaningful amenity space is provided for residents. Orientating the building in this way ensures the width of elevation on Dalhousie Road is minimised in keeping with the residential character of the area.
"Vertical breaks created using projecting bays act to break up the elevations into smaller units. Feature projecting bays, clad in metal cladding, drop in level to 2 storey height elements to create an interesting focal point and further act to reduce the apparent overall height."
Principal elevations are finished in a mix of cast stone with areas of grey and white render.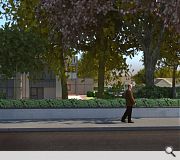 Replacement planting will mitigate the loss of mature trees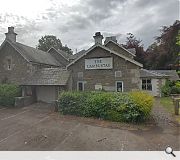 The Cambustay dates back to the 19th century
Back to February 2021