Masterplan to breathe new life into blighted Calton district
February 17 2021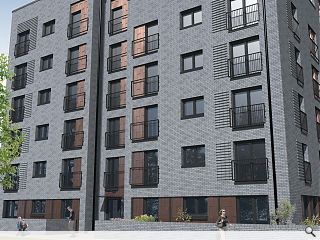 The Wheatley Group has won planning consent from Glasgow City Council to proceed with a significant development of 254 homes in Glasgow's east end.
Calton Village will see Hypostyle Architects and TGP landscape architects rehabilitate 5.2 acres of fallow land centred on Armour, Sydney and Melbourne Streets.
Delivered in five distinct phases the work will carve up the current city grid by driving a diagonal route from Armour to Melbourne Street, bookended by green spaces.
All roads will be lined with new tree planting and raised tables installed at junctions to enforce speed restrictions and new amenity spaces introduced along Armour Street to create a linear urban 'park' stretching to the former meat market and respecting views toward Wellpark Business Centre.
These spaces will serve nine similar brick blocks of between four and eight storeys, each with a south-facing terrace metal clad 'cut away' to provide additional amenity. Terraced housing and a gateway apartment block fronting the Gallowgate round out the accommodation on offer.
Explaining the decision to approve council planners wrote: "The proposal was considered to be in accordance with the development plan and there were no material considerations which outweighed the proposal's accordance with the development plan."
Formerly utilised for various intensive industrial uses the land will require remediation to remove contaminants, including a layer of surface soil capping for gardens and landscaped grounds.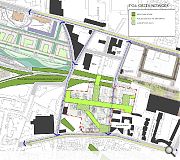 A landscape masterplan will encourage activation with a variety of new through routes and green spaces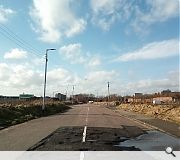 A variety of former land uses have been identified including an iron works, paint factory and cold storage depot
Back to February 2021