Garage conversions touted as housing solution
February 9 2021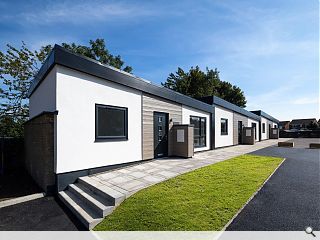 A Newcastle-based architecture practice has hit upon a new approach to solving the housing crisis, by converting disused garages into affordable homes.
An extension of a controversial office to residential push to provide new homes at pace, the new approach targets unused brownfield sites which are unsuitable for redevelopment using traditional methods.
The patented modular solution involves knocking through multiple garages into one and two-bedroom bungalows, retaining single-skin brickwork and concrete floors before inerting living modules fabricated off-site.
Russell Edwards, managing director of HUSK and owner of Edwards Architecture, said: "There's a huge shortage of decent affordable housing in this country and we believe that innovative approaches such as ours can contribute significantly to meeting the need and creating great places for people to live in and build new communities.
"Our designs take advantage of existing sites that have fallen in to decline and are intended to make it easier and more cost-effective for developers to deliver environmentally efficient homes with a unique look and contemporary feel."
The project is already on-site in Peterborough, County Durham, with an expectation that the format can be rolled out across the UK.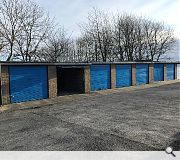 Husk are already on-site with this Peterborough proof of concept
Back to February 2021