Scottish Design Awards 2021 programme to unlock creativity
February 4 2021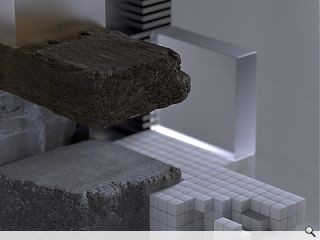 The Scottish Design Awards are back with a new programme to beat the lockdown and bring together the nation's finest creative minds to celebrate the very best architecture and design.
Managed by Urban Realm, in partnership with The Drum, the awards showcase boundary shaping work to an audience of design professionals, rewarding those who've smashed expectations, innovated in their delivery and engaged new audiences.
Urban Realm editor John Glenday said: "If recent events have taught us anything it is that the future is always a lot closer than we think, from digital services to home offices the way we live and work is transforming before our eyes.
"Borders may be closed and horizons shrunk but true creativity remains boundless. It is in that spirit that the 24th Scottish Design Awards will unlock the true creative potential of the country by condensing a year's worth of work into one showcase night of revelry, regeneration and reveals."
From architects to graphic designers, engineers and illustrators, all are welcome at what promises to be another landmark show whose currency remains fresh ideas, stimulating conversations and promotion of more sustainable approaches.
To participate your entry must be entered at the Scottish Design Awards website with an early bird discount available through to 10 March. For further information please contact Kasia Bochniak, kasia@urbanrealm.com, TEL 0141 356 5333 or log on to www.scottishdesignawards.com.

Back to February 2021