Barnardo's file plans for supported courtyard homes in Maryhill
January 27 2021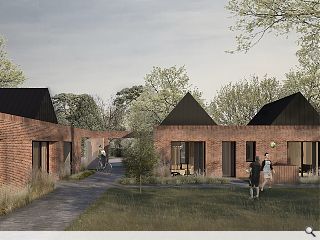 Innovative timber-kit accommodation for young care leavers has been proposed for Maryhill on behalf of children's charity Barnardo's.
O'DonnellBrown Architects were commissioned in January 2020 to design a collection of four self-contained one-bedroom homes suitable for care leavers aged 18-26 and one two-bed house for occupation by a round the clock on-site team of staff.
Part of the charities Gap Homes initiative the homes will offer a supportive environment for residents to gain life skills and independence who would otherwise be at risk of homelessness.
All occupants will have access to a shared social space, meals and individualised 24-hour support within a self-contained courtyard adjoining a former parish church (since demolished). Retaining the stone boundary wall of the churchyard the new homes will enclose a communal outdoor space complemented by semi-private, street-facing patios, providing a protected space for residents to observe and participate in community affairs.
Michael Dougall, Associate, O'DonnellBrown, said: "Working in collaboration with young people through the design process has allowed us to gain invaluable insight into the specific needs and challenges associated with care leaver housing. The fresh approach taken by Barnardo's and the Gap Homes model challenges the concept of home and belonging, thus enabling an architecture that positively supports young people through the transition from care to independent living."
Subject to the necessary approvals completion is expected by May 2022.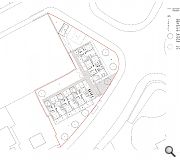 An arts strategy for the courtyard, involving the input of young people, is in development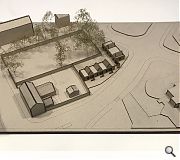 An irregular 1,080sq/m open space has been chosen for the build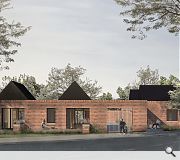 KRAFT Architecture + Research have been appointed as energy assessor
Back to January 2021