Willie Miller, founder of WMUD, passes away
January 22 2021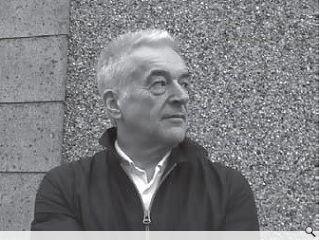 Designer and urbanist Willie Miller, principal of Willie Miller Urban Design (WMUD), passed away on 12 January following a short illness. He is survived by Ines and their daughter Maxi.
A champion of urban design over a career spanning more than 30 years Miller worked tirelessly to improve our cities, towns and neighbourhoods and was an evangelist for working with communities.
WMUD will continue under the leadership of planner and designer Ines Triebel who has worked with the practice since 2005. Established partnerships with Benton Scott-Simmons, Nick Wright Planning, Kevin Murray Associates, icecream architecture and yellow book will also continue as before.
Urban Realm editor John Glenday said: "Willie was one of a kind. A stalwart champion of the built environment, we are all poorer for his loss. He always commanded attention in any encounter with his timeless presence and dry wit. He may be out of time but will be with us for all time."
The funeral will held on Tuesday 26 January at 15:45, and will be live-streamed. Log-in at www.obitus.com: user name Cewe8084; password 999839
Back to January 2021