Royal High School saga continues with a decision to remarket the building
January 22 2021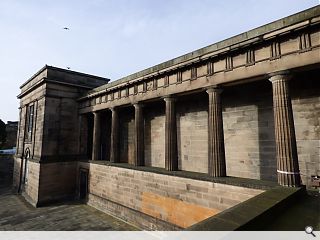 The City of Edinburgh Council has agreed to remarket the Old Royal High School on Calton Hill as it seeks to wipe the slate clean on a contentious saga surrounding its future development.
A protracted stalemate has seen the A-listed landmark mothballed while two competing interests jostle for control waiting for a commercial agreement between the council and the hotel developers to expire in 2022.
Councillor Rob Munn, convener of the finance and resources committee which met in private yesterday to agree the sale, said: "I'm pleased that committee has unanimously agreed that we can now move forward and remarket this iconic building to identify the best value option for the city and our residents in the future.
"We know there are a number of interested parties out there and I think this is also the best and fairest way to proceed. A report with further details on how we'll take this forward will be considered by councillors in May."
By going back to the drawing board the council hope to spark a bidding war for the landmark, which hasn't been in use since 1968, dealing a blow to the Royal High School Preservation Trust which was ready to go with its own music school venture.
Tortuous timeline: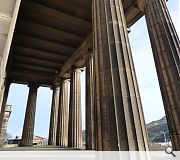 The Greek Revival landmark was refurbished in 1979 for an abortive Scottish Assembly
Back to January 2021