Neil Baxter returns at helm of new Glasgow/Berlin arts publisher
December 9 2020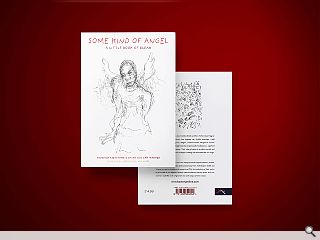 Former RIAS secretary Neil Baxter has returned to the arts scene as director of BaxterJardine, a Glasgow and Berlin-based publisher of consumer and business journals and periodicals.
Co-founded with Jon Jardine the co-located publishers first work is an art book featuring the work of Glaswegian artist and writer Roderick Abercrombie Smith.
Some Kind of Angel features a range of paintings inspired by The Polo Lounge in Glasgow's Merchant City as well as Pablo Picasso's depiction of the Spanish Civil War in Guernica.
Edited by Baxter, who has also written the introduction and commentary, the book channels morbid depictions of anguished crowds laced with moments of humour.
Smith said: "Since my return to my native Glasgow to ride out the pandemic I have been working on a much smaller scale than I am used to. I do enjoy illustration and am thrilled that my book, produced along with very funny New York copywriter, Sam Wagner, is being launched at the same time.
"However, as my previous mural art in the San Fernando Valley and my installation at the LAX Hilton demonstrate I need to 'go large' with my art from time to time. I am very grateful to the G1 Group for lending me their building as my canvas and to Baxter/Jardine for the brilliant coincidence of the book."
The launch of Baxter/Jardine overlaps with an investigation into Baxter's RIAS tenure, which is yet to reach a formal conclusion.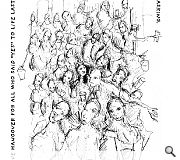 Huddled masses and urban landscapes combine to document street life as it used to be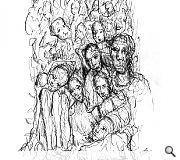 The Polo Lounge at the corner of Wilson Street and Virginia Street served as a backdrop for the work
Back to December 2020