Bowling club development backlash builds in Mount Florida
November 12 2020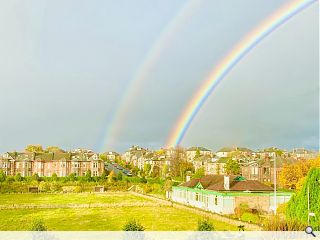 Antipathy towards residential encroachment on a series of bowling club grounds around Glasgow is coming to a head in Mount Florida, where resistance is building to plans for 40 flats by Noah Developments.
A planning committee hearing is set to take place on Tuesday where the case will be made to pursue alternative plans to designate the grounds as protected open space, an idea championed by Mount Florida Community Trust who harbour hopes of installing a tennis court as part of a new public space.
A planning application along these lines has already been approved but as ownership of the site has already passed to Noah they cannot be progressed.
Hundreds of locals have lodged official objections to the plans but the applicant insists that previously inaccessible private land will be retained for public use as open green space as part of their own plans.
Trust spokesperson Allan Munro told Urban Realm: "We have to stop developers getting easy pickings on bowling greens! These places are the soul of communities and if the correct people are allowed to take ownership of these spaces, great things can be done. In this time of hardship, more than ever before we need these spaces to be protected and not developed.
"In this area, we already have developments at the old Scottish Power offices, Inverlair Avenue, Holmlea Primary School and the development at the Victoria Infirmary. We must stand up against developments that provide profit, not value. We are relying on the planning committee to consider the arguments against this development and vote to reject, showing that Glasgow communities, residents and children have a right to these precious protected spaces and not developers."
In recent years similar bowling green developments have sprung up at Partickhill; Finnieston and Shawlands as declining membership reduces their viability.
Back to November 2020