Barras flats knocked back on privacy, space and light grounds
November 11 2020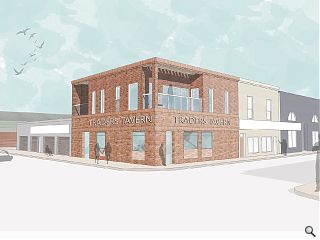 A bid to build a cafe and two flats in Glasgow's Barras has been thrown out by planners owing to an absence of external space, restricted floorplans and limited aspects.
The critical report dismissed the attempt to introduce homes within the Barrowlands Market area, arguing that the development "... would provide poor levels of privacy for intended occupants as a result of their incongruous location within a busy commercial area providing unacceptable levels of residential amenity."
Applicant Framed Estates had identified the east end pub on Stephenson Street as suitable for an upper floor extension, reinstating a first floor to provide two 53sq/m one-bedroom flats, each with access to a small balcony.
Introducing housing to the area was argued to improve the fortunes of the flagging market area by increasing footfall and out of hours activity while reinstating lost urban fabric.
As part of the plans, the current pub would have been remodelled as a cafe with enlarged windows and a deli counter.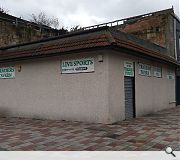 Only the shell of the property remains with the boundary wall to be reinstated in solid brick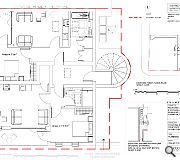 Planners objected to the limited aspect flats as being out of kilter with the historic market
Back to November 2020